As a recognized leader in vacuum pumping and septic tank cleaning, our professionals empty your septic tank quickly and dispose of the waste legally.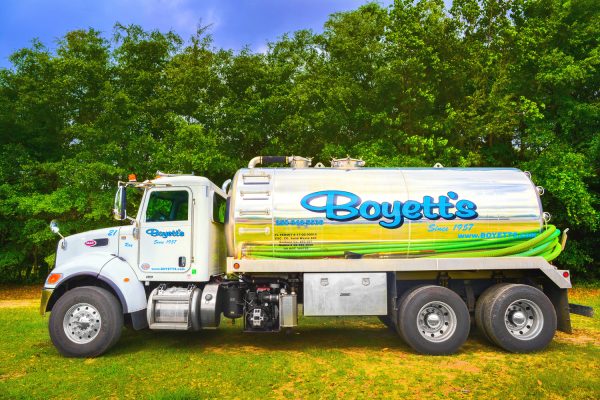 At every service call, our certified technicians check the inlet and outlet pipes, visually analyze your system, suggest service frequency and record all of this information on our work order. Our team can discuss the condition of your tank and answer any questions you might have along the way.
How Often Should My Septic Tank be Pumped?
For an average three-to-four-person household, a properly functioning system should be pumped every three-to-five years. However, pumping frequency will vary greatly with usage rates, age of the system and a number of environmental factors. A recommended pumping schedule can be determined by our team at the time of service. No matter what your exact situation, your septic system must be cleaned properly on a regular basis to ensure that your system remains at a healthy liquid balance.
Septic systems are usually quite large and, if not serviced properly, are prone to grease build up. Over time, this build up hardens and causes problems such as back-ups, overflows and draining issues. Regular septic pumping services help to identify potential problems that could be lurking under the surface.
Our technicians are trained to spot warning signs the homeowner or business owner would not see. Contact us today to schedule septic services for your home!
What Can Be Done to Help Break Down Waste and Grease in My Septic Tank?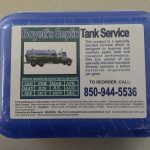 Boyett's recommends BioFORCE, a live bacteria product that effectively liquefies organic waste solids to help promote a proper functioning system and eliminate odors.
This synergistic blend of highly specialized microorganisms is designed specifically to provide accelerated waste degradation. Monthly additions of BioFORCE ensure peak performance of your septic system!
Call Boyett's for more information or to schedule your septic service!